Reggie Bush -- JACKED ... (Crazy Muscular Video)
Reggie Bush
JACKED
[Crazy Muscular Video]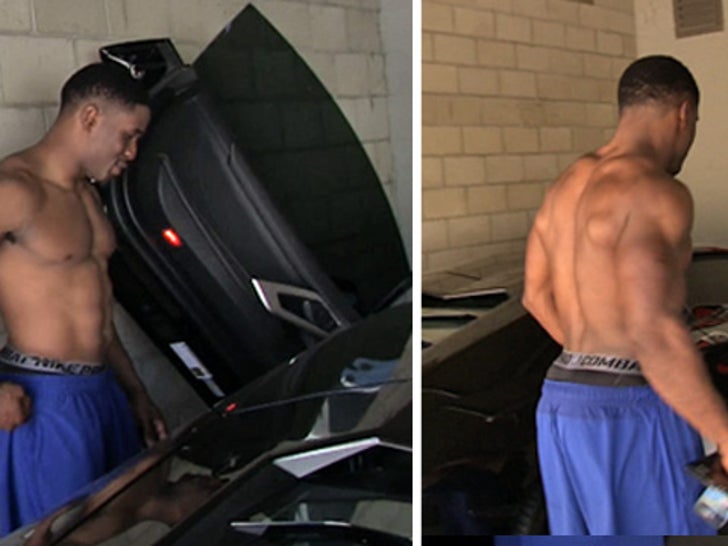 The SF 49ers running back showed off his physique on the way out of Heart & Hustle gym in West Hollywood ... an insane high performance celebrity training center.
On the way out, Bush showed off his $400k Lamborghini ... told us if he's going to Matt Stafford's wedding ... and talked about whether he could beat Colin Kaepernick in a footrace.
But the bottom line here ... dude's jacked.