Nicki Minaj -- T & A For Everyone ... During Onstage Grope Sesh (VIDEO)
Nicki Minaj
T & A For Everyone
In Onstage Grope Sesh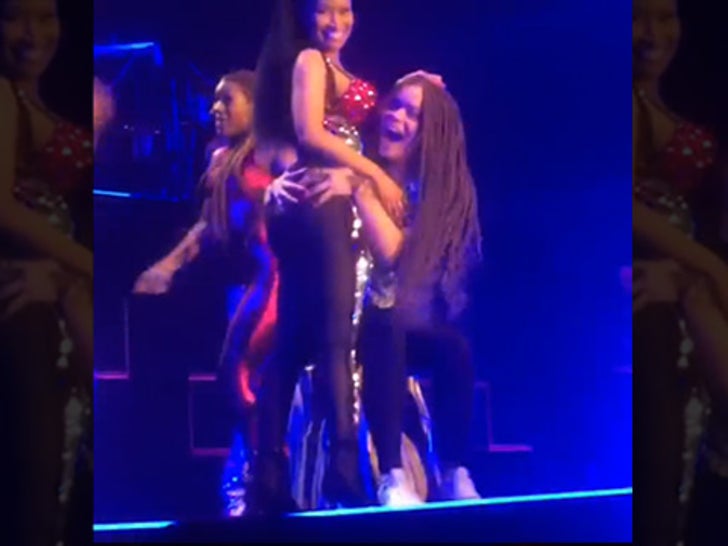 Nicki Minaj didn't get pissed when a female fan grabbed her ass onstage, she got even … with a handful of the fan's boob.
Minaj was performing in Frankfurt, Germany over the weekend when she brought up the fan ... who figured, "What the hell" -- and grabbed Nicki's famous cakes with everything she had.
Watch how Nicki played it cool -- this ain't her first rodeo -- and props to her well-endowed fan too.
Nicki later tweeted, "She wanted to get it poppin so I got it poppin right back. I'm not kidding. Tittieez on fleek."