Stanley Cup -- Banned From Strip Clubs ... Says Cup's Guardian
Stanley Cup
Banned From Strip Clubs
... Says Cup's Guardian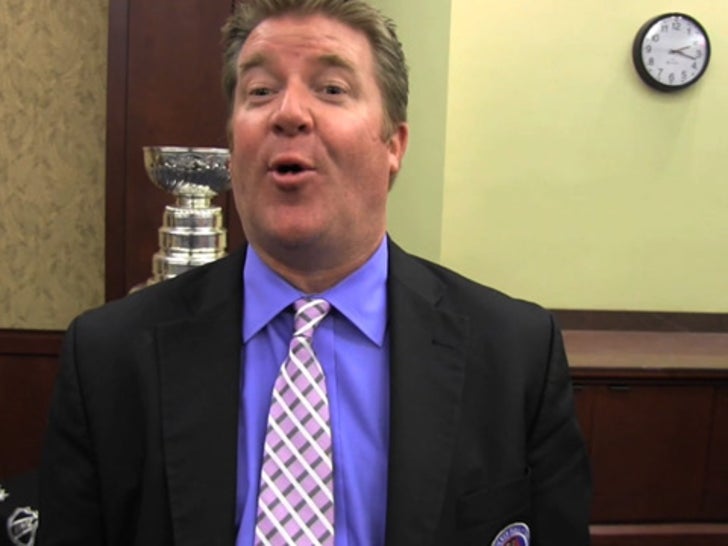 The Stanley Cup will never make it rain -- ever -- because the most famous trophy in pro sports is NOT ALLOWED inside strip clubs anymore ... this according to the Cup's official NHL guardian.
TMZ Sports spoke with Mike Bolt -- who was appointed to be official "Keeper of the Cup" back in 2000 -- and the guy says Stanley's days of chillin' with adult entertainers ended in 1994.
So why the rule? According to legend ... the NHL put its foot down after Mark Messier brought it to Scores in NYC after winning the Cup ... and exposed it to some naughty behavior.
"Those days are over," Bolt told us when asked specifically about the policy regarding strip clubs.
And while Bolt didn't exactly confirm or deny the rumors surrounding Messier -- he notes that the '94 Rangers were the last team to celebrate without the "every player gets a day with the cup" policy.
Check out the clip -- Bolt also tells some GREAT celebrity stories involving the Cup ... stories that didn't require a 2 drink minimum.