Floyd Mayweather -- Still Flexing over De La Hoya Victory ... With $100k Painting
Floyd Mayweather
Still Flexing over De La Hoya Victory
... With $100k Painting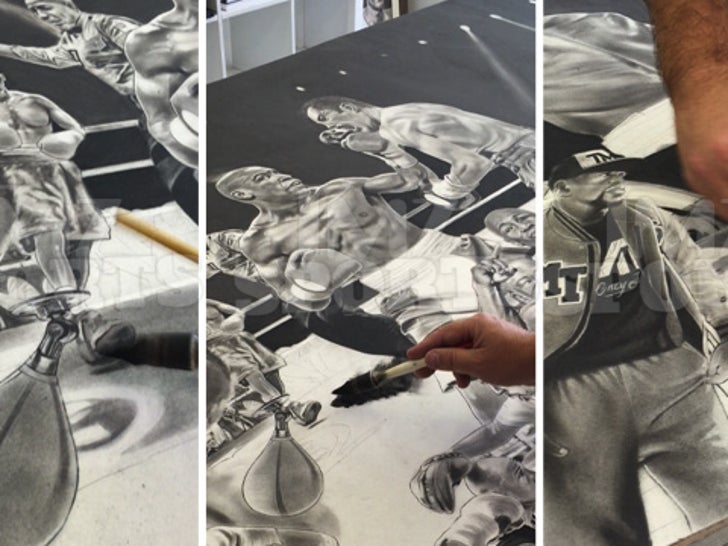 Floyd does ... and he commissioned a $100k painting to honor the victory ... TMZ Sports has learned.
Mayweather hooked up with famed charcoal painter Dave Hobrecht ... who tells us Money ordered a custom piece of art a few months ago, featuring 7 fights he's especially proud of.
Among the defeated -- Guerrero, Cotto, Hatton, Mosley, Alvarez, Marquez and, of course, De La Hoya ... who's featured right in the center of the painting.
There's more ... Hobrecht says Floyd sent authentic used training artifacts to accentuate the painting including hand wraps, corner padding, speed bags and jump ropes.
The painting will ultimately end up in one of Floyd's homes ... right next the to emerald belt he's hoping to get on May 2nd.