Floyd Mayweather -- Used $4,000 Gold Pen ... to Sign Pacquiao Contract
Floyd Mayweather
Used $4,000 Gold Pen
to Sign Pacquiao Contract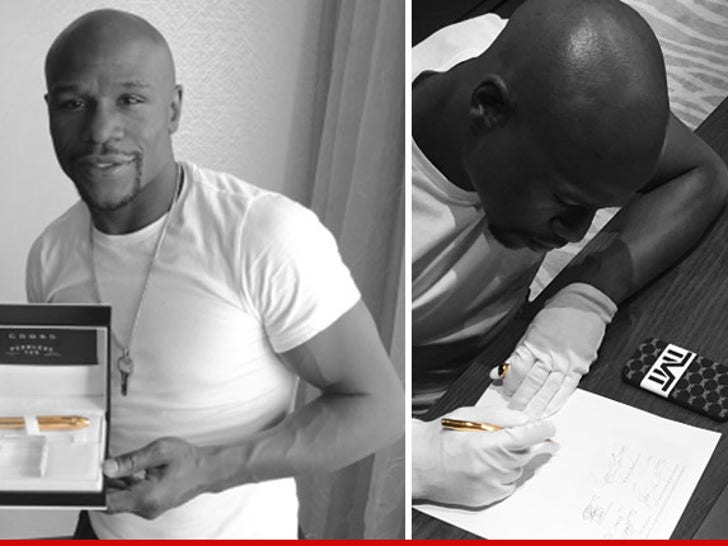 Cross
Talk about a golden touch ... TMZ Sports has learned Floyd Mayweather used an 18 karat gold pen -- worth $4,000 -- to sign his contract for the big Pacquiao fight.
It's called the Peerless 125 (because there are only 125 in the world) by Cross ... and it's one of the most expensive writing implements in the world.
A spokesperson for Cross says he's pumped to add Floyd to the list of "noble" clients who use the company's pens ... including Oprah and President Obama, who has actually signed official docs with a Cross.
BTW -- Floyd retired the pen after he signed contract ... saying it's now "a part of history."