Justin Bieber -- Not My Tempo ... Treats Sushi House To Drum Seshi
Justin Bieber
Not My Tempo ...
Treats Sushi House To Drum Seshi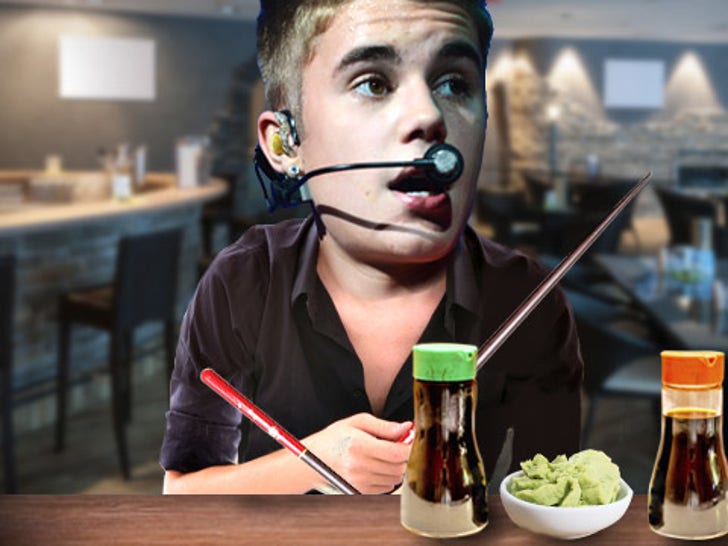 Justin Bieber loves fish sticks ... to keep the beat ... Sunday night JB and his crew knocked out some off the cuff table jams at a Miami sushi spot using nothing but chop sticks and table tops.
Our sushi sources tell TMZ ... Biebs and about 22 of his closest buddies chased their sashimi down with percussion instead of saki (though it sounds like they had that too) and treated the whole joint at Tokyo Blue to a freestyle jam sesh.
Give it a listen ... JB drops the rhymes while the rest assisted with anything they could grab.
It's pretty cool -- like a tabletop "Stomp" -- but after 2 songs we're told Biebs felt bad, apologized to the other patrons, and posed for pics. We're told he even dropped a $500 tip on the $1,000 tab.
Still ... this won't make his next album.