Rapper Kevin Gates -- Not One, But Two Fights with Girls!
Kevin Gates
Not One, But TWO
Fights with Girls!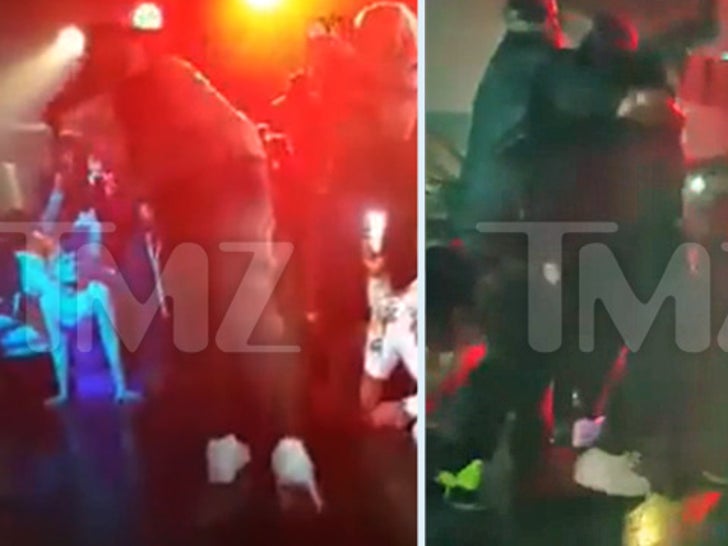 It's bad enough rapper Kevin Gates got into it with a couple of girls during his show Sunday night in Michigan -- he then fought with a different girl during the same show!
Gates -- probably as well known for having sex with his cousin as he is for his music -- was performing at Z Club in Flint ... when a few girls in the front kept grabbing him.
In the video, you can see Gates shake off the girls a few times before finally having enough … and going after them. Gates' security pulled him back from the crowd and the show continued.
But a short time later, he mixed it up with another girl on the side of the stage -- this time throwing elbows in the fan's direction. It's unclear if he ever connected.
Despite the ruckus, we're told no cops were called -- and as you can see in the video ... the crowd was into the show.