Farrah Abraham -- Backdoor Porn Days Be Damned ... Little Girls Look Up to Me Now! (VIDEO)
Farrah Abraham
Backdoor Be Damned ...
Little Girls Look Up to Me Now!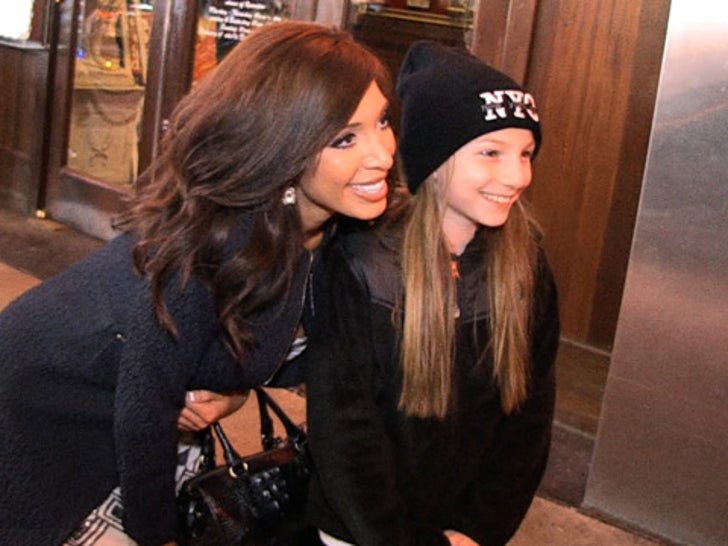 Farrah Abraham is an example to young women on what NOT to do -- and yet pre-teen girls are flocking to her like she's a modern day Mother Teresa. Apologies to Mother Teresa's spirit.
Abraham and her sparkling resume -- teen mom, stripper, porn star, author, DUI arrestee -- were leaving Planet Hollywood in NYC ... when an alarmingly young fan stopped her for a photo.
And then we got an even bigger shock as Farrah revealed she's going to become a plastic surgeon! Seriously ... she says.
The phrase, "Do what you know" comes to mind ...