Jay Glazer -- NFL Overreacted On Falcons ... Chill, It's Just Crowd Noise
Jay Glazer
NFL Overreacted On Falcons
... Chill, It's Just Crowd Noise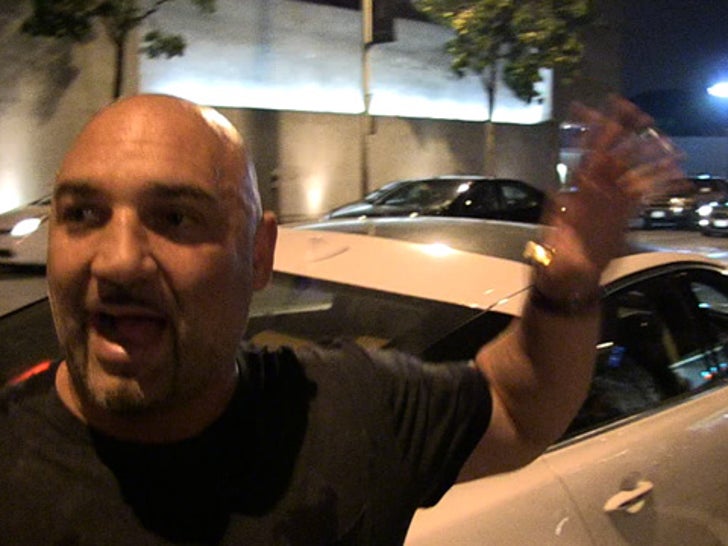 Jay Glazer says the NFL went WAY TOO HARD on the Atlanta Falcons -- claiming a $350k fine and a docked 2016 draft pick was a crazy overreaction for illegally piping crowd noise into their stadium during games.
The "NFL on FOX" star was leaving Craig's in West Hollywood Monday night when he told us Roger Goodell and his crew could've handled the situation a lot better ... if RG woulda just picked up the phone and called the owner.
"Just call em up ... say, 'Knock it off! Enough! Just don't do it!'"
Instead, Glazer says ... the NFL went way over-the-top and clearly Jay feels it's damaging the league.
"Not everything has to be a freakin' congressional hearing. You don't need a big investigation into everything."
As far as the Falcons go ... team officials said the noise scandal was "embarrassing" and they will not appeal the punishment.