Pats Owner Robert Kraft -- Aaron Hernandez Told Me He's Innocent
Pats Owner Robert Kraft
Aaron Hernandez Told Me He's Innocent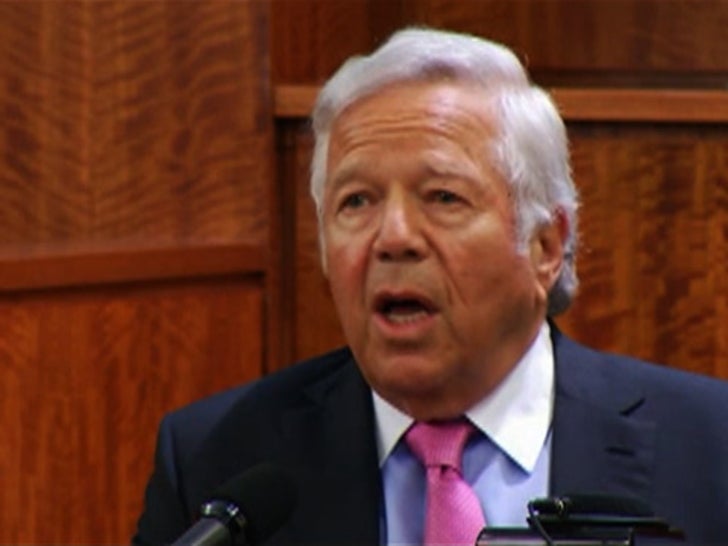 New England Patriots owner Robert Kraft just took the stand in the Aaron Hernandez murder trial -- and told the court his former tight end was adamant he did NOT kill Odin Lloyd.
Kraft says he spoke with Hernandez at the Patriots facility two days after Lloyd was killed -- and asked Aaron if he had anything to do with the killing.
"He said he was innocent," Kraft told the court.
At the end of the conversation, Kraft says Aaron hugged and kissed him.
Kraft says Hernandez denied having any involvement -- and said he was at a nightclub at the time Lloyd was murdered.
Kraft says he had never had any problems with Hernandez in the past.