John Stamos and Bob Saget -- Full House, Full Stomachs (VIDEO)
John Stamos and Bob Saget
Full House,
Full Stomachs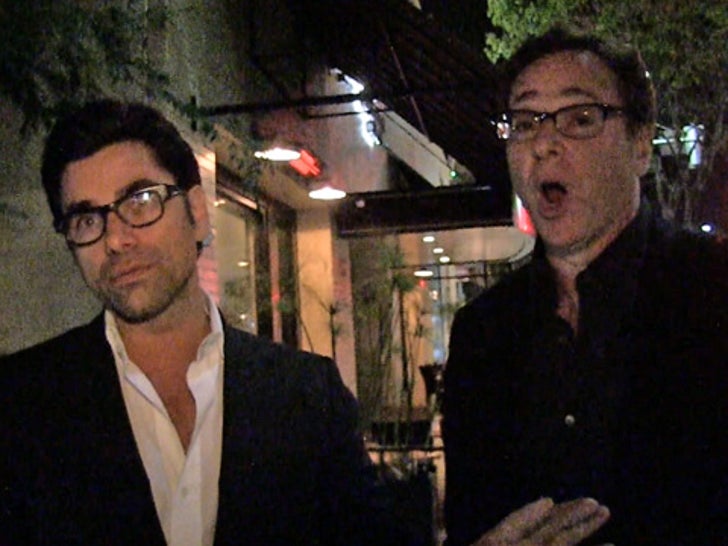 John Stamos and Bob Saget enjoyed a fine meal on the town Wednesday night, and we didn't know at the time ... but they were celebrating the return of "Full House."
That's right ... word came down Thursday afternoon Netflix is close to announcing a reboot of the classic series and titling it "Fuller House." Yes, that's the actual name.
The series is slated to star Candace Cameron Bure and Andrea Barber, who played D.J. and Kimmy in the original series. Stamos, Saget and even Dave Coulier are being eyed for the occasional guest appearance.
When we spoke to the fellas, we had no clue about the new show (who could've guessed?) so we just chatted about Roasts.
We'll get it right next time. Promise.