Justin Bieber -- Bullied His Way into Prom ... High School Claims
Justin Bieber
Bullied His Way into Prom
... High School Claims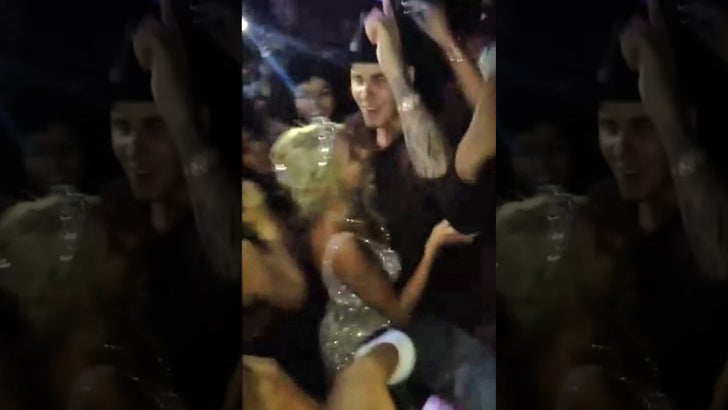 Twitter
Justin Bieber was not welcome at the high school prom he crashed this weekend -- not by the adults, anyway -- because school administrators say he physically shoved his way into the event.
Bieber popped into the Chatsworth Charter High prom for a few minutes on Saturday night at Jim Henson Studios in Hollywood -- and the students LOVED it when JB cruised around the dance floor.
Now, this might sound a little Footloose-y ... but the L.A. Unified School District thinks Justin's surprise dance appearance put students at risk. A district rep tells TMZ, "His entourage pushed past the school's security to gain access to the dance floor" ... and administrators were worried they wouldn't be able to control the crowd.
Justin had been recording on the lot -- something the school says it was aware of ... however, they were "assured that he would not come out to interfere."
Bieber's rep tells us no one tried to stop him when he walked in at the request of a few students he met on the lot. The rep adds, "It's unfortunate they're trying to make this a negative thing. It was awesome for all the kids."
The school does acknowledge the kids had a "once in a lifetime experience" -- but adds its main concern was for the safety of the kids and Justin.
In the end, no one was injured ... so, no detention for Justin.