NFL Star Torrey Smith -- Best Wedding Crasher Ever ... Says Bride
NFL Star Torrey Smith
Best Wedding Crasher Ever
... Says Bride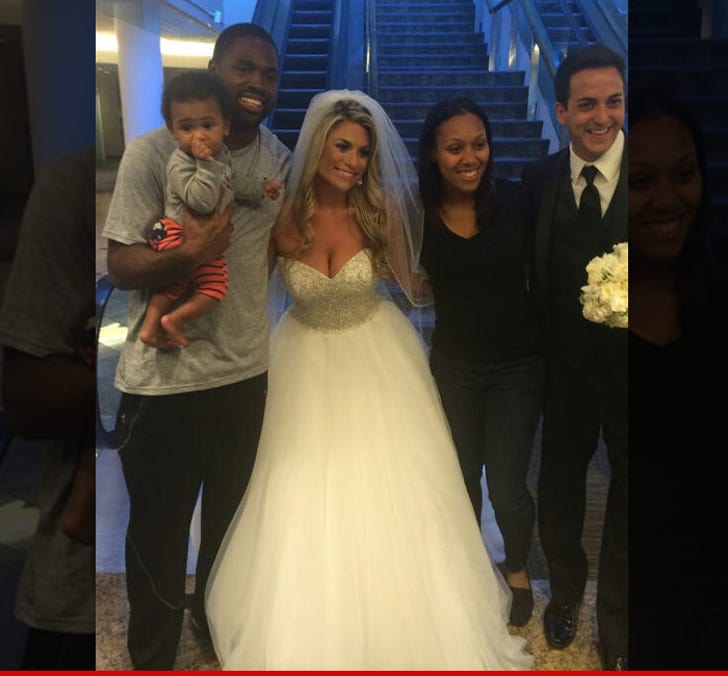 Exclusive Details
Finally, a GOOD story out of Baltimore ... where a Ravens superfan got the thrill of a lifetime on her wedding day ... all thanks to Torrey Smith.
The Ravens wide receiver was chillin' at the Hyatt Regency in Baltimore Saturday when a couple -- ABOUT TO GET MARRIED -- noticed him going up the escalator.
We spoke to the bride, Courtney, who tells us she's a DIE-HARD Ravens fans who immediately noticed Smith "the second I saw those big pearly whites" ... and flagged him down.
Courtney says Smith couldn't have been nicer -- and he and his wife came back down the escalator to take pics with the about-to-be-married couple.

"They were a super awesome couple, took the time to talk to us, and wish us both well," Courtney says.
But that's not all ... 'cause after the photo sesh, Torrey and his wife went back to their room -- which happened to overlook the ceremony -- and took pics which they tweeted and Instagramed to the newlyweds.
"They put the cherry on top to an already perfect day."