Jackie Chan -- It's All Chinese to Him & Our Photog (VIDEO)
Jackie Chan
It's All Chinese to Him & Our Photog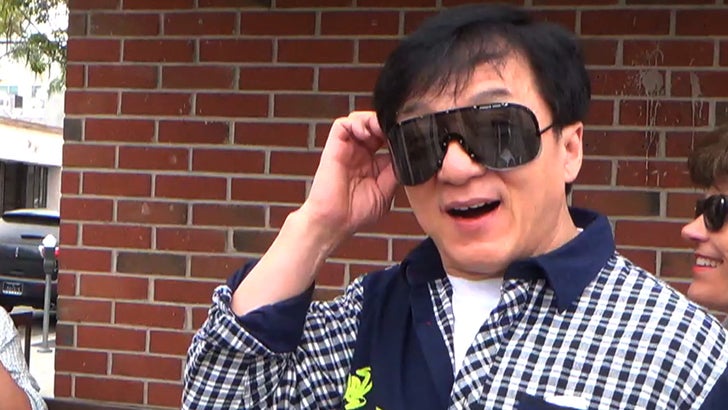 TMZ.com
This could be our best Jackie Chan clip ever ... because it's all about Jackie's favorite Chinese things -- and it's all spoken in authentic Chinese! Yeah, those Rosetta Stone tapes do wonders.
Actually, we spotted Jackie during a TMZ Hollywood Tour ... and lucky for us (and you) the guide was Valerie -- who speaks Chinese. She got the chance to bust it out with Jackie during this chat in Bev Hills.
Check it out , Jackie seems pleasantly surprised to make the Chinese connection.
Don't worry, we included translations ... so, you can understand the words that are coming out of his mouth.