Matthew Bellamy -- All Smiles for New Chick ... Despite Shopping Spree Torture
Matthew Bellamy
All Smiles for New Chick ...
Despite Shopping Torture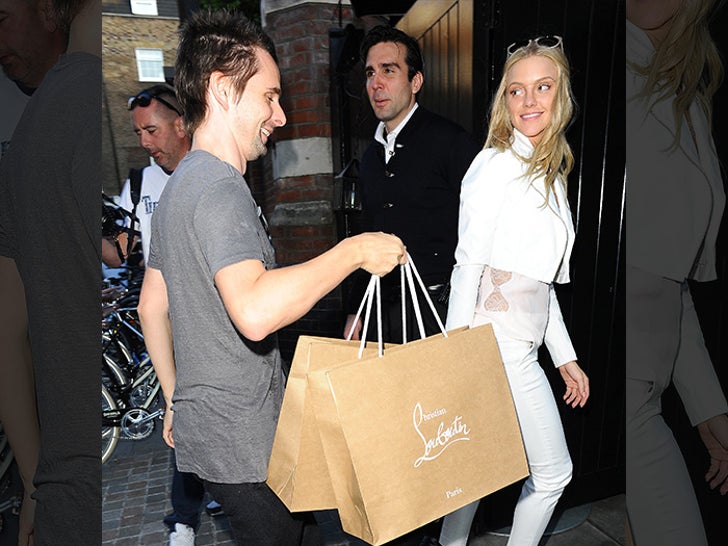 SplashNews.com
Matthew Bellamy is clearly over Kate Hudson cause his new girl, Elle Evans, is getting the full benefits of being his hot new rebound.
Matt and Elle did some serious shopping around London before stopping for some fine dining at a UK hot spot, Chiltern Firehouse.
The Muse front man and his new blonde beauty were still smiling right before their fancy feast ... even as Matt lugged the bags from the shopping spree. 'Cause we all know how much guys LOVE shopping sprees.
Smile ... though your arms are aching.