Dwayne 'The Rock' Johnson -- Jewish Folk Singer Gave Me a Deal ... After I Smashed His Ride
The Rock
Jewish Folk Singer Gave Me a Deal ...
After I Smashed His Ride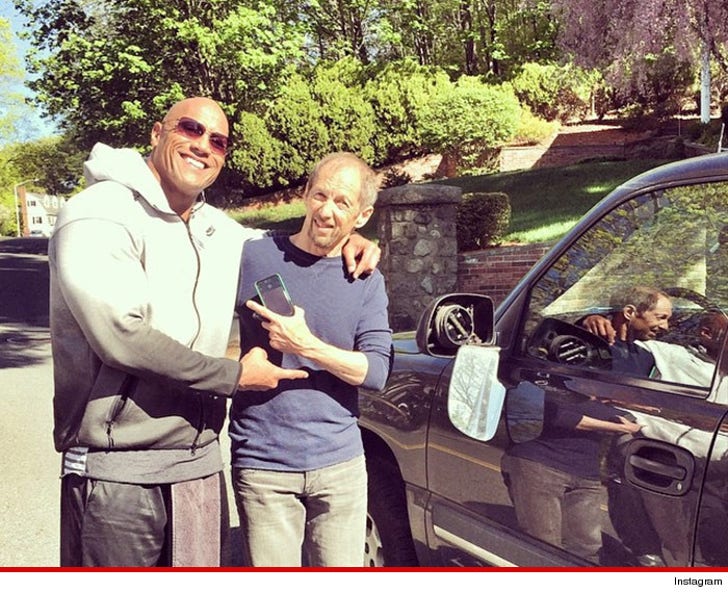 Exclusive Details
Dwayne Johnson picked the perfect car to crash into on his way to work -- 'cause the owner believes in instant karma ... and refuses to take a cent from the movie star.
The Rock copped to the accidental side-swipe in Massachusetts -- and we spoke to the victim ... who happens to a be a Jewish folk singer.
Audie Bridges told us he was more "mazel tov" than "oy vey" ... once he spotted The Rock checking out the damage. He says they chatted before exchanging info, and snapped a pic so Audie could brag to his friends.
A few days later, he says Dwayne hit him up to see what the damage was ... but Audie told him he wasn't charging him since he did all the repairs himself. Plus, he thinks it's good karma.
Ahhh ... if I were a rich man.