Boosie Badazz -- Yes, Tyga Was Rapping About Rough Sex ... Just Not With Kylie Jenner!
Boosie Badazz
Yes, Tyga Was Rapping About Rough Sex ...
Just Not With Kylie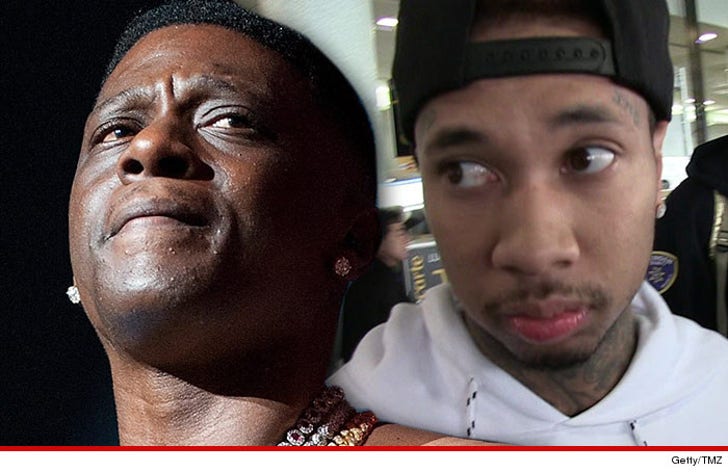 EXCLUSIVE
Can't a guy just rap about some rough sex without everyone trying convict him of statutory rape?
That's the first amendment case being made by Boosie Badazz on behalf of his good friend Tyga, who's caught a ton of flak for rapping about sex and "catching a felony"... which many thought was a reference to 17-year-old Kylie Jenner.
Boosie -- who is featured on the track "Pleazer" -- stands behind Tyga's claim the song was recorded before he ever hooked up with KJ. In fact, Boosie even posted a pic with Tyga in the studio that day (try to ignore the fact Chris Brown was there too).
Boosie says the "felony" line was part of a metaphor referring to rough sex, but definitely not with Kylie -- and adds it's unfair to use Tyga's old lyrics against him ... an issue with which Boosie is all too familiar.
Boosie was indicted on first degree murder charges back in 2010 and prosecutors tried to use lyrics of his (about killing people, mind you) as part of the case against him.