Mo'ne Davis -- Drafted By Harlem Globetrotters ... 'She's Thrilled'
Mo'ne Davis
Drafted By Harlem Globetrotters
'She's Thrilled'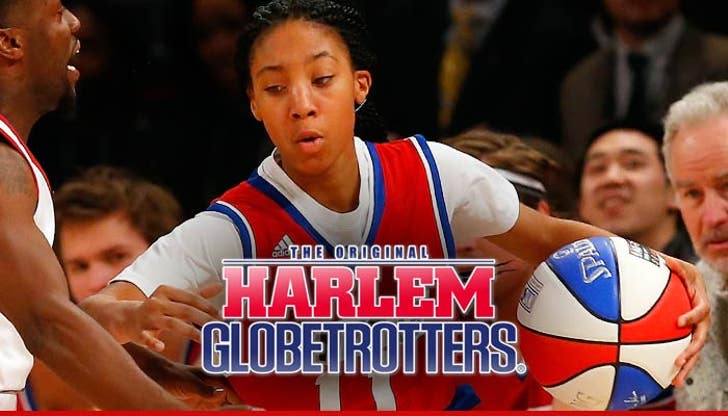 Exclusive Details
Mo'ne Davis won't have to worry about that whole "finding a job" thing when she grows up -- 'cause the 13-year-old Little League phenom was just DRAFTED by the Harlem Globetrotters.
The legendary hoops team just conducted its 9th annual player draft -- in which it selects people who get an open invite to play with the team whenever they want.
Among the 2015 "draftees" ... soccer star Alex Morgan, 2015 NCAA slam dunk champ LaQuavius Cotton ... and Mo'ne!
"We talked to her yesterday," Globetrotters Sr. V.P. of Communications Brett Meister tells TMZ Sports ... "she was thrilled to be drafted."
Unfortunately, Mo'ne won't be able to join the squad yet because she's about to begin high school ... but the Globetrotters are hopeful they can work something out in the future.
In fact, Meister tells us the team was super impressed with Davis when she played with the gang back in March ... saying, "She fits the Globetrotter DNA. Great athlete, entertainer and personality."
By the way, Mo'ne's birthday is tomorrow ... helluva way to turn 14!