Claudia Jordan -- Injured in Six-Car Pileup (PHOTO)
Claudia Jordan
Injured in Six-Car Pileup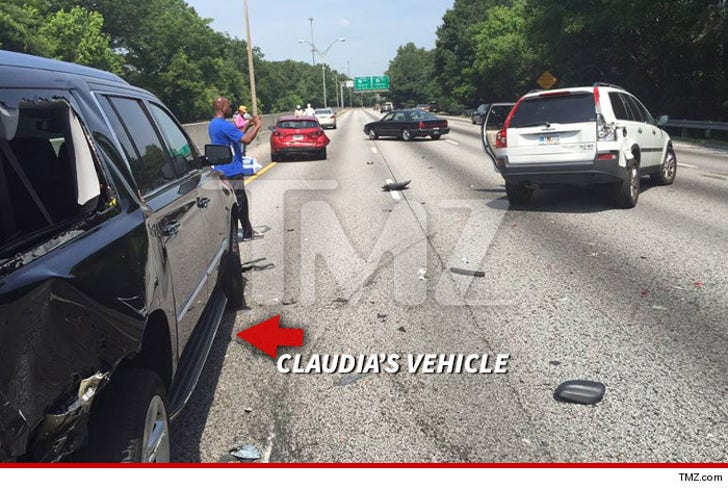 EXCLUSIVE
Claudia Jordan got caught smack in the middle of a massive pileup Wednesday in Atlanta ... TMZ has learned.
According to our sources, Jordan and her friend were driving on Interstate 20 when 2 cars in front of them wrecked -- they hit the brakes ... and then got rear-ended by 2 cars. When the dominoes stopped ... a total of 6 cars were involved.
Our sources say Jordan went to the hospital ... and doctors say she escaped with a bad case of whiplash.