Dodgers Zack Greinke -- Ripped Teammates for Poop Habits ... Wash Your Damn Hands!
Dodgers Zack Greinke
Ripped Teammates for Poop Habits
Wash Your Damn Hands!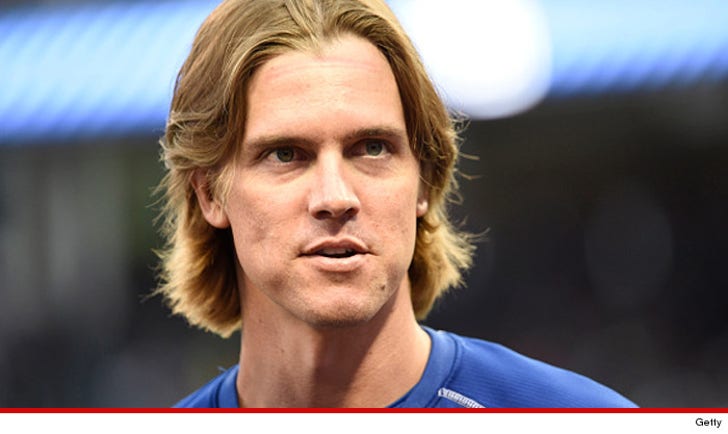 Breaking News
L.A. Dodgers superstar Zack Greinke called out a bunch of his crappy teammates in 2013 ... putting the Blue Crew on blast for taking dumps in team facilities ... and NOT washing their hands!
It's all part of a new book by former Dodgers beat writer Molly Knight ... who says the Cy Young winner had been quietly stewing about his teammates bathroom habits ... until one team meeting where he decided to finally speak up.
"I've got something to say," he said. The room was quiet.
Some of you guys have been doing the number two and not washing your hands. It's not good. I noticed it even happening earlier today. So if you guys could just be better about it, that would be great.
Greinke sat down. The team wasn't sure if he was serious. When they realized he was, they laughed. Then they took the field, far looser than they had been, and went out and beat the Dbacks. Two days later they clinched the division and jumped in the Dbacks pool."
So, who were the dirty culprits? Gonzalez? Kemp? Puig? Kershaw???
We may never know ... but if you ever meet 'em, might not be a bad idea to Purell afterward.