Philadelphia Eagles' Mychal Kendricks -- Drake May Have Lost Philly Pass
Philadelphia Eagles LB
Drake May Have Lost Philly Pass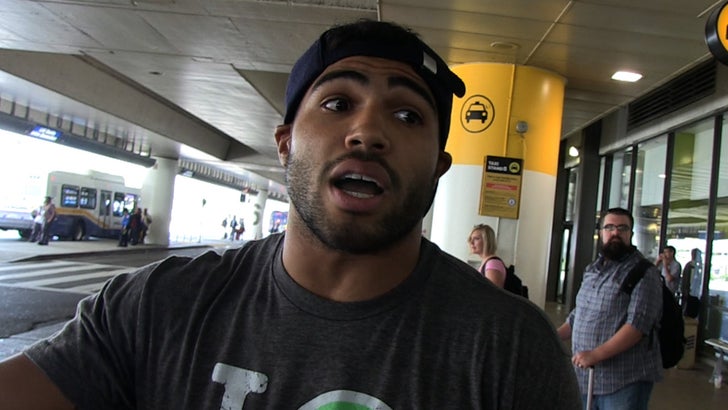 TMZSports.com
Drake might be persona non grata in the City of Brotherly Love over his beef with Meek Mill ... at least according a Philadelphia Eagles linebacker.
We spoke with Mychal Kendricks who says Meek is BELOVED in the city -- "he definitely runs Philly, bro" -- and implied that Drake could have serious problems there now that the two are beefing.
"I wonder how it's gonna be if Drake tries to come and perform there ..."
Sidenote -- Mychal was Rihanna's "MCM" recently ... so warning her ex to stay out of his city? Not a terrible idea.