Drake Unloads on Meek Mill ... You're Nicki Minaj's Bitch!
Drake
Unloads on Meek Mill ...
You're Nicki Minaj's Bitch!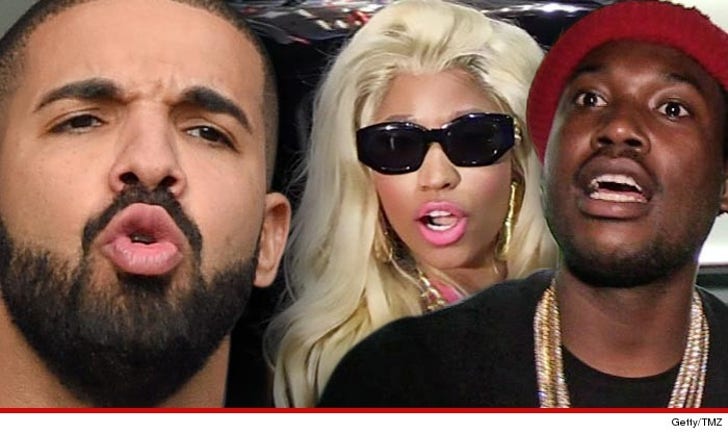 Breaking News
Drake is going after Meek Mill and this time with a vengeance, ripping on his manhood for being girlfriend Nicki Minaj's opening act.
The song -- titled "Back to Back" -- is actually his second diss song against Meek, but this one is way more vicious. In it, Drake raps ...
Is that a world tour or your girl's tour?
I know that you gotta be a thug for her
This ain't what she meant
when she told you to open up more
Drake also makes fun of Meek for not being the breadwinner in the relationship ...
Shout-out to all my boss bitches wifin' n****s
Make sure you hit 'em with the prenup
And how's this for ironic ... Meek Mill was booed when he came out onstage during Tuesday night's show with Nicki because he was 90 minutes late. The show was in ... Toronto.