Lamar Odom -- Khloe Knows I Didn't Attack Her!! But She's Hanging Me Out to Dry (VIDEO)
Lamar Odom
Khloe Knows I Did Not Attack Her!!
But She's Hanging Me Out to Dry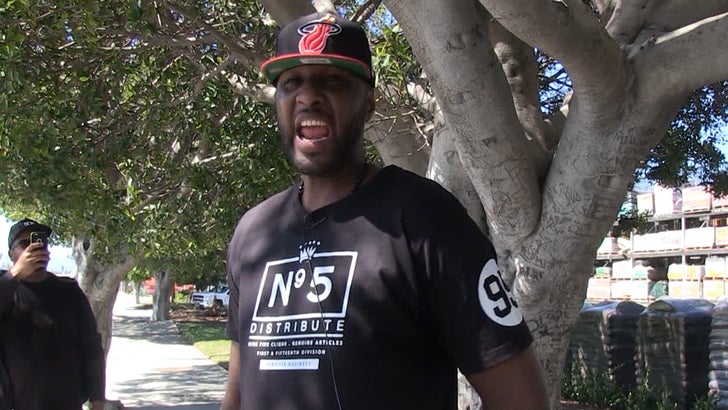 TMZSports.com
Lamar Odom says he absolutely did NOT ambush Khloe Kardashian -- and he's heartbroken because he says Khloe knows what really happened, but ... for some reason ... won't go public to clear his name.
Lamar wanted to vent to TMZ about the story we broke -- that, according to witnesses, he shocked Khloe outside a SoulCycle ... jumping out of a car and demanding to talk to her. Khloe eventually ran away after a witness threatened to call cops.
But an enraged Lamar went off ... denying he stalked her, touched her or ambushed her -- and in a powerful rant says the meeting was actually prearranged with Khloe. He's hurt that she's not standing up for him. Even further, he threatens to spill secrets -- whose, he doesn't say -- if something like this happens again.
In the video, Odom goes between anger and sadness -- especially when opening up about how his life has spiraled out of control. He also rips TMZ for what he calls racist reporting about celebrity beefs.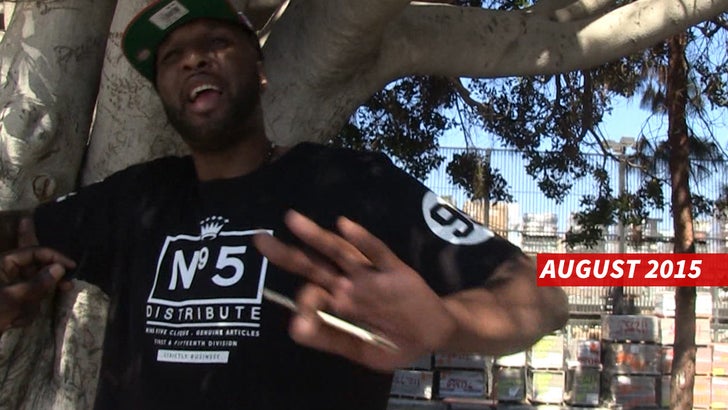 TMZSports.com