Jerry Rice -- Adrian Peterson's Still a Beast ... Make Him Your #1 Pick
Jerry Rice
Adrian Peterson's Still a Beast
... Make Him Your #1 Pick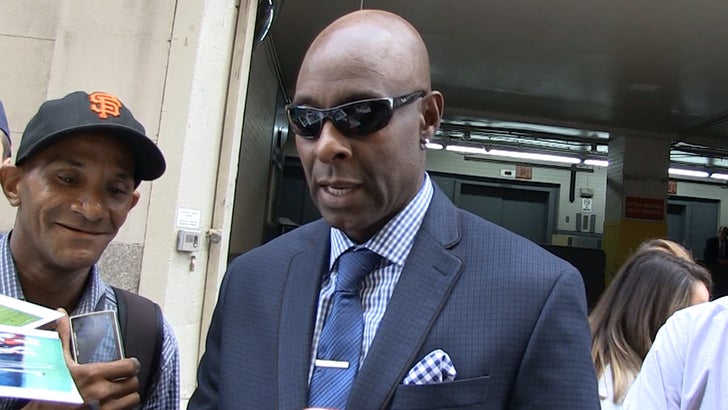 TMZSports.com
The NFL may be a passing league, but when it comes to fantasy ... the greatest wide receiver of all time says your #1 pick should still be a RUNNING BACK.
Interesting pick, considering A.P. has crossed the dreaded 30-year-old barrier AND he didn't play a single snap last season.
But if Jerry believes in him ...