Shannon Briggs Vs. Klitschko -- Evander Holyfield Breaks Up Gym Fight
Shannon Briggs Vs. Klitschko
Evander Holyfield Breaks Up Gym Fight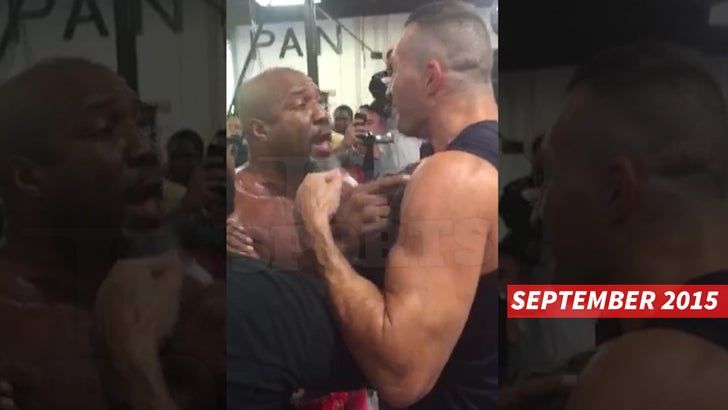 TMZSports.com
Briggs -- a former heavyweight champ -- confronted his arch enemy in the boxing gym where they're both known to work out ... and as usual, got in Klitschko's face and called him out for refusing to fight him in the ring.
At one point, Wlad put one of his hands on Briggs -- which PISSED SHANNON OFF!
Things got physical and Briggs tells TMZ Sports .... that's when Holyfield, along with another boxing champ, Michael Moorer, jumped into action and separated the two.
By the way, the boxing champs are all in town to shoot a boxing documentary about heavyweights.
As for Klitschko ... still unclear if he'll take a fight with Briggs ... but at this point, it seems like it's only a matter of time.