Matt Stafford's Wife -- RIPS NFL ... Your Refs Are Garbage!
Matt Stafford's Wife
RIPS NFL
Your Refs Are Garbage!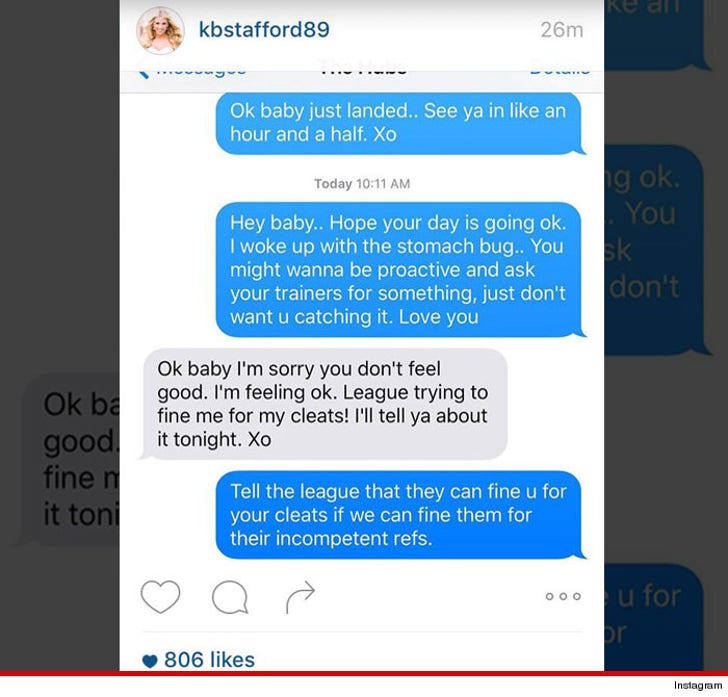 Breaking News
Matt Stafford's wife opened fire on the NFL -- blasting the league for its "incompetent refs" ... hours after they blew a huge call that cost her husband's team a victory.
By now you know the refs screwed up that "batted ball" call at the end of the Lions vs. Seahawks game on Monday night. Even the league admitted they screwed it up.
Enter Kelly Stafford ... who decided to take her shot at the refs on Instagram -- posting a screenshot of a text message exchange with Matt, in which the Lions QB says the league may fine him over his cleats.
Kelly's response -- "Tell the league that they can fine u for your cleats if we can fine them for their incompetent refs."
Kelly removed the post -- but our friends at BSO were able to grab it before she took it down. Guessing the league ain't gonna be too happy with Stafford or his wife for this one ...