Thabo Sefolosha Not Guilty in NYC Cop Clash
NBA's Thabo Sefolosha
Not Guilty
In NYC Cop Clash
NBA player Thabo Sefolosha was found NOT GUILTY on all counts stemming from a violent altercation with NYPD officers back in April ... opening the door for a civil suit against the NYPD.
As we previously reported, Thabo was taken into custody on April 8th -- after cops say he was obstructing officers from investigating the stabbing of NBA player Chris Copeland near 1 OAK nightclub.
Thabo says he sustained a major injury to his leg that night at the hands of the NYPD -- which forced him to miss the remainder of the NBA season and put his career in jeopardy.
Thabo was charged with 3 misdemeanors -- obstruction, resisting arrest and disorderly conduct/refusing to move.
We posted footage of the arrest on TMZ Sports -- which showed cops putting Thabo in a headlock and pulling him to the ground. At least one cop brandishes his nightstick.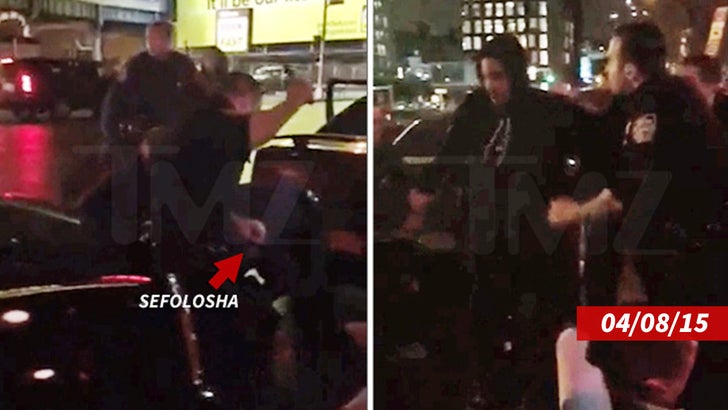 TMZ.com
Cops say Thabo was acting in an aggressive manner ... which justified the use of force. Thabo's attorney said BS ... and claimed the video essentially exonerates his client of any wrongdoing.
Prosecutors offered Thabo a plea deal -- but he rejected the offer because he wanted to clear his name.
Thabo was with then-Atlanta Hawks teammate Pero Antic at the club the night of the incident. Antic was also arrested for disorderly conduct and obstructing authorities, but the charges were later dropped because cops say he was just trying to calm Thabo down.