Lamar Odom: Hospital Workers Fired for Trying to Sneak a Pic
Lamar Odom
Hospital Workers Fired
For Trying to Sneak a Pic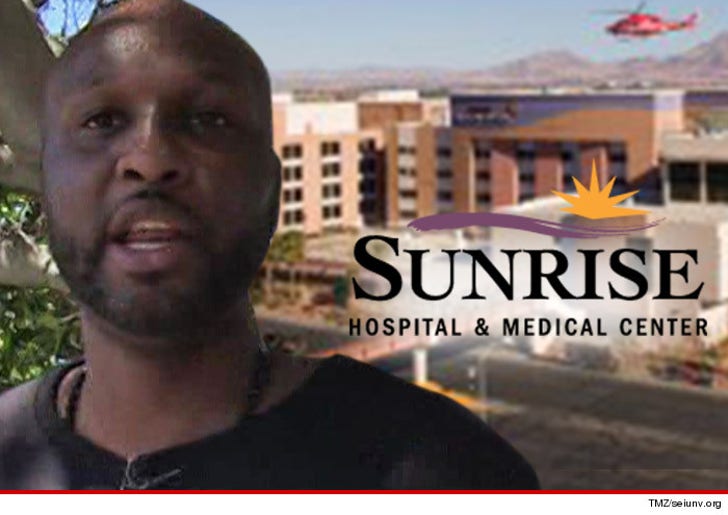 EXCLUSIVE
Lamar Odom was betrayed by several staffers at Sunrise Hospital in Vegas, and we've learned they've been summarily fired.
We're told the workers were all trying to sneak a photo of Lamar as he fought for his life inside the hospital. Our sources say some of them tried to access his medical records, in violation of HIPAA rules.
It's not the first time this has happened. Kim Kardashian and Britney Spears had their privacy rights violated during hospital stays, and the facilities fired the workers who hatched the plans.
A rep for Sunrise tells us, "We take all patient privacy very seriously and follow all HIPAA policies in compliance with federal regulations."
As we previously reported ... Lamar's now at Cedars-Sinai in L.A. ... where he's under 24/7 security.