Justin Bieber -- Yes, I Hit the Bottle Tonight ... But Just ONE (VIDEO)
Justin Bieber
Yeah, I Hit the Bottle Tonight
... But Just ONE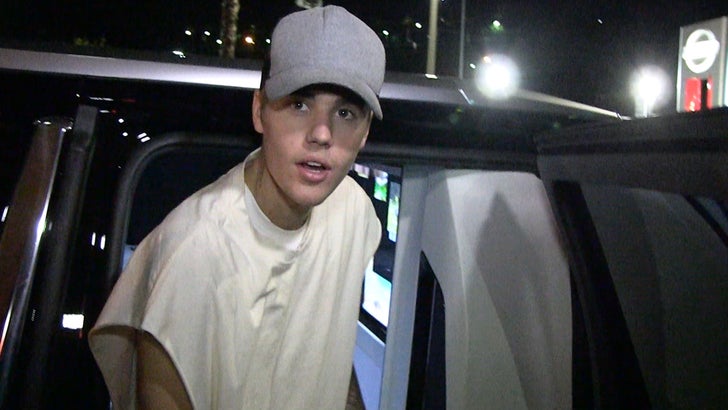 TMZ.com
Justin Bieber got all kinds of crazy celebrating his album release Thursday night -- so crazy, he downed a whole bottle ... of beer.
Check out this video of Justin leaving the Man Cave Sports Bar -- first, he responded to country star John Rich's rant against him. But then some fans ask him how much he had to drink in the bar.
Bieber was straight up about his boozing ... if you can call it that.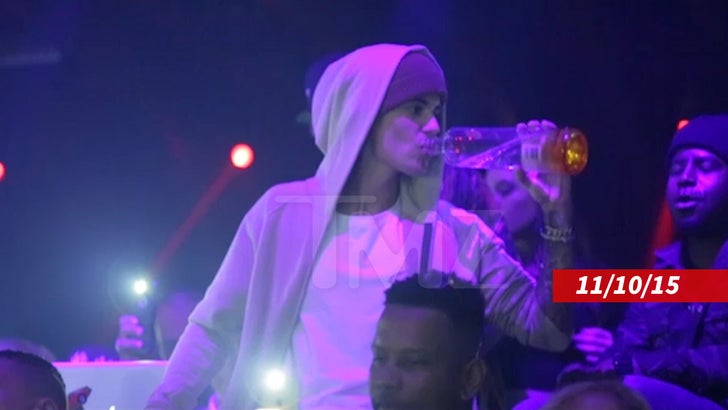 TMZ.com
Earlier this week, Justin was partying at 1 OAK for French Montana's birthday and we got some video of him having just ONE bottle again. Of course, that one was Ciroc, but he only sipped.