Ryan Seacrest: Terrorism Fears Won't Ruin My New Year's Eve
Ryan Seacrest
Terrorism Fears Won't Ruin ...
My New Year's Eve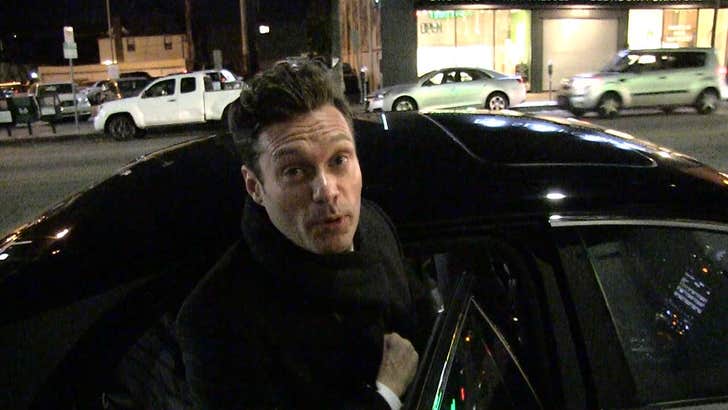 TMZ.com
Ryan Seacrest wouldn't dream of backing out of his New Year's Eve gig, despite the potential threat of terrorism ... and he's hoping the expected Times Square crowd feels the same way.
In the wake of the Paris terror attacks -- you'd think the thought of possible danger would be weighing on his head, but Monday night outside Jon & Vinny's in L.A. ... Ryan seemed more determined than anything else.
We asked him if people should be afraid to go out on NYE -- knowing, of course, that more than a million people party in Times Square each year.
Ryan's reply in a nutshell ... don't go changing your plans.