Fetty Wap Makes It Rain at a Bar Mitzvah Party
Fetty Wap
Makes it Rain ...
Bar Mitzvah Style!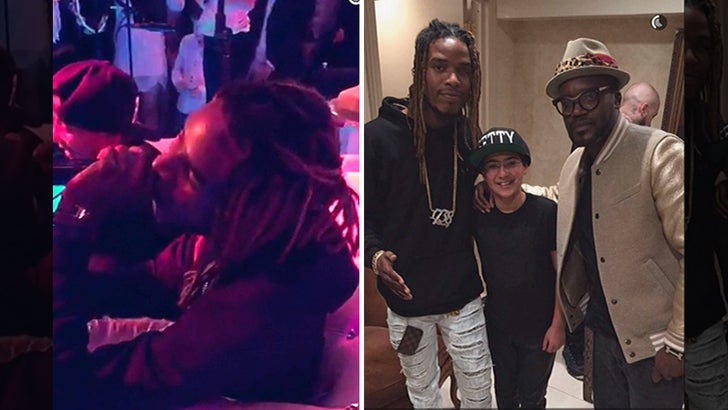 Instagram/Snapchat
Nothing says a Jewish boy's becoming a man like a Fetty Wap performance at his Bar Mitzvah, and a wad full of benjis.
The owners of Baron Tequila, a Kosher tequila brand, paid Fetty $50k to rock the house at Illagio in Queens for their son, David. Fetty, who showed up on crutches -- still recovering from his motorcycle wreck -- rocked the house and gave $1,000 in hundred dollar bills to David so he could "make it rain."
This is Fetty's 2nd successful collabo with the tribe ... he and Lil Dicky made a hilarious video called "$ave Dat Money" which has already racked up more than 20 million views.
As for how dope this party was -- there were arcade games, a mechanical bull, and sushi made of candy wrapped in fruit roll-ups!
Check out the video where this 13-year-old boy (now a man) sported a hat bigger than his head in honor of Fetty.
Is there a yarmulke in Fetty's future?