Antonio Brown's Dad: My Son Didn't Fake Injury ... 'It's Not In His Character'
Antonio Brown's Dad
My Son Didn't Fake Injury
'It's Not In His Character'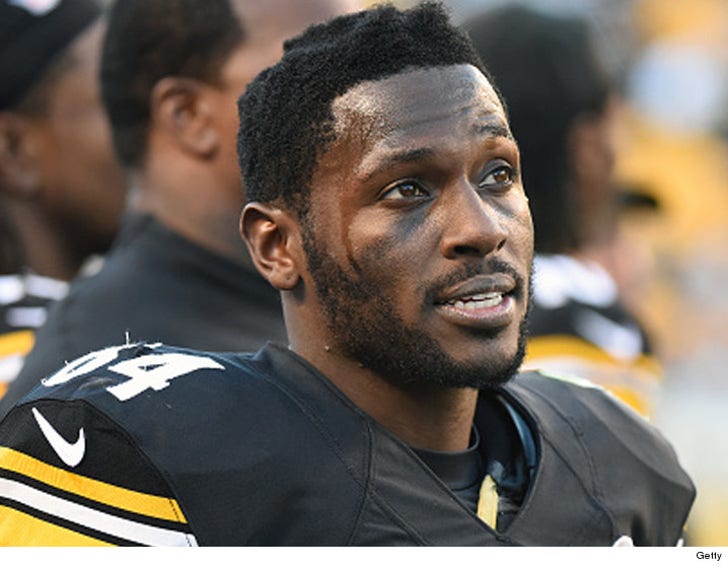 EXCLUSIVE
Pacman Jones can hold on to that Oscar ... or Grammy ... 'cause Antonio Brown's father insists his son is NO ACTOR ... and didn't fake hurt after taking that shot from Vontaze Burfict.
TMZ Sports spoke with Eddie Brown who tells us he has already checked in with the Pittsburgh Steelers receiver to make sure he's okay after taking a shot to the head during Saturday's playoff game.
"He is doing well. I talked to him but I didn't go into detail. I just wanted to make sure he was okay. That was my biggest concern as a father and parent."
We asked what he thought about Pacman accusing his son of faking hurt -- and Eddie told us the thought of Antonio bluffing an injury is simply unfathomable.
"It's not in his character. I don't have to defend him because you can just look at his track record. Check his and then check the track record of the ones accusing him ... he's taken big hits before and he's gone right back to the huddle."
We also asked if he thought Burfict should be punished by the league for the hit:
"I don't set the rules, My thing is the hit happened and I'm just glad my son is okay and he is going to be playing Sunday. The team who did the hit will be at home watching."