Tori Spelling Sued: Please Leave Home Without Your Amex ... You Owe Us $38k!!
Tori Spelling Sued
Please Leave Your Amex at Home
... You Owe Us $38k!!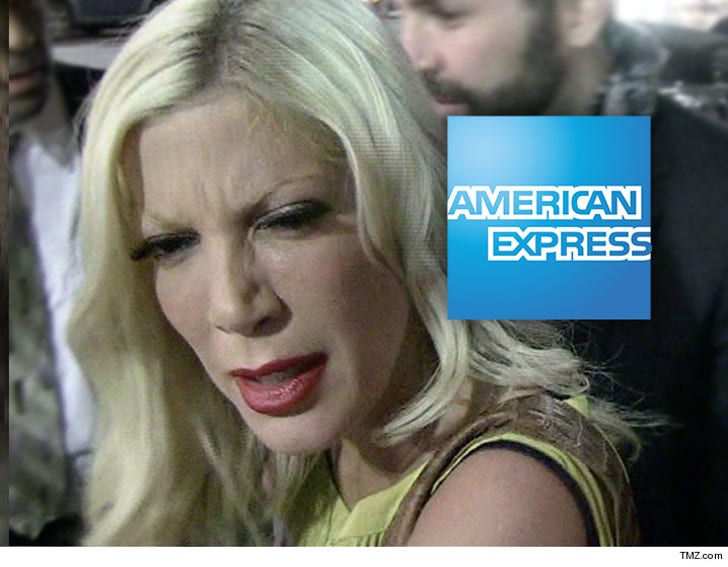 EXCLUSIVE
Tori Spelling's deep in the hole with American Express, so much so ... it's filed a lawsuit to get back the dough.
AMEX says Tori's statement balance was $37,981.97 ... since last summer, and she's failed to make a single payment since then.
According to the docs, obtained by TMZ, she attempted to make a payment on June 26 last year ... in the amount of $1,070, but it bounced.
AMEX is demanding immediate payment of the full balance, which includes interest.
It's not all bad news -- according to a statement, Tori earned 60 SPG Starpoints.
We've reached out to her reps, but no word back yet.