Casio to Andy Reid -- We Can Help with Clock Management!
Casio to Andy Reid
We Can Help with Clock Management!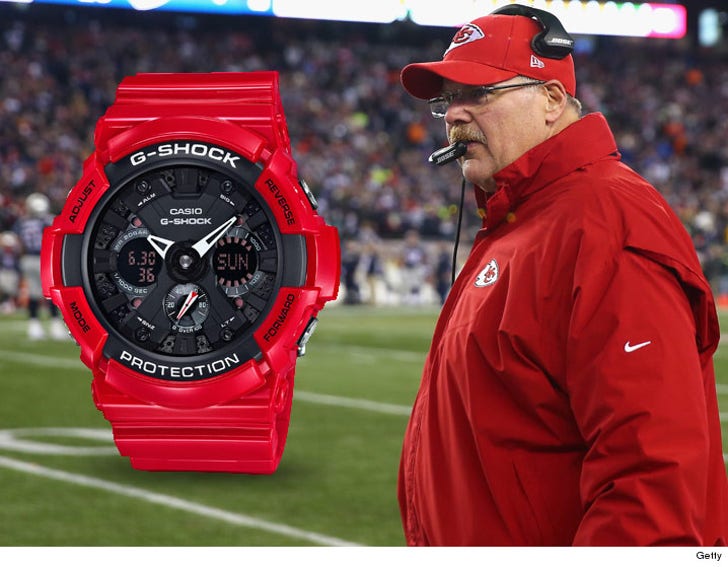 EXCLUSIVE
Andy Reid could finally get some help in the clock management department -- lord knows he needs it after last week's debacle -- and it's all thanks to one of the most famous watchmakers in the world.
The KC Chiefs coach has been under fire since the Patriots game for taking FOREVER to move the ball in the final 6 minutes of the game ... even though they were down by 14 points.
Now, a rep for Casio tells us they want to help.
"We, at Casio, couldn't help but notice how crucial time management is during the intense fourth quarter of a NFL playoff game, and with that said we would like to offer you our brand new G-SHOCK GA201RD-4A timepiece."
"We feel the stopwatch feature, countdown timer and digital watch face will be extremely beneficial for you and your staff during practices and games."
We would love to assist the Chiefs anyway we can for the 2016 season and we hope you take us up on our offer."