Ex 'Bachelor' Chris Soules: This Farmer Ain't Down with Farmersonly.com
Ex 'Bachelor' Chris Soules
Sorry, This Farmer ...
Ain't Down with FarmersOnly.com
Just because Chris Soules didn't score a wife on "The Bachelor" ... doesn't mean he's searching for one on FarmersOnly.com -- according to a lawsuit he just filed.
Chris says a TV and web commercial for the site -- where farmers "don't have to be lonely" -- used his "persona" without his permission. The spot claimed Chris needed the site's help in the romance department because "he picked a city girl" while he was on a TV show.
Soules picked Whitney Bischoff on 'Bachelor,' but they famously broke up after a 6 month engagement.
Here's the odd thing ... the FarmersOnly ad never actually shows Chris' face, or says his name -- it's just a silhouette of a cowboy over the Hollywood sign, while a spokesman talks about the cowboy's love problems.
But as Chris says in his lawsuit ... he's "one of the most famous celebrities in the United States" -- so he and his attorneys think he's the lonely cowboy in the FarmersOnly ad.
Chris wants all the money the site made off "his" commercial, plus damages.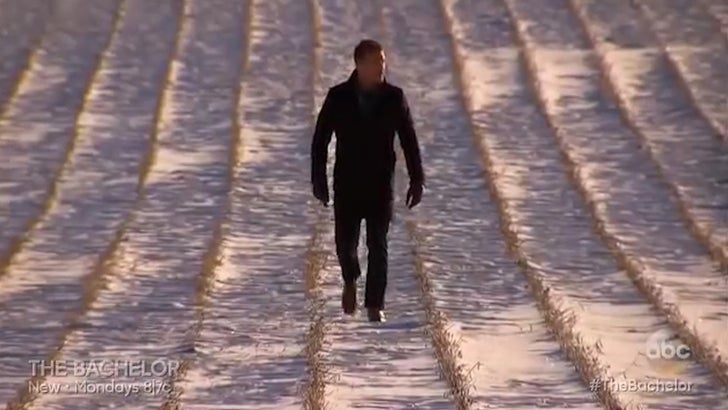 ABC