The Oscars to 'Straight Outta Compton' Cast ... Your Invitation's NOT in the Mail, But It's Not OUR Fault
The Oscars to 'Compton' Cast
Your Invitation's NOT in the Mail
... But It's Not Our Fault
Oscar is wiping his hands clean -- the Motion Picture Academy denies having anything to do with the "Straight Outta Compton" cast not even getting invited to the ceremony.
The nomination diss was one thing, but as TMZ first reported ... the entire cast and the vast majority of the crew were not invited, including producers Ice Cube and Dr. Dre. The 4 nominated writers of the film did make the cut.
The Academy told People it has nothing to do with the Oscars guest list, saying it only invites nominees -- and anyone else who shows up has to be invited by their studio. The studios get an allotment of tickets each year based on how many nominations it receives ... according to the Academy.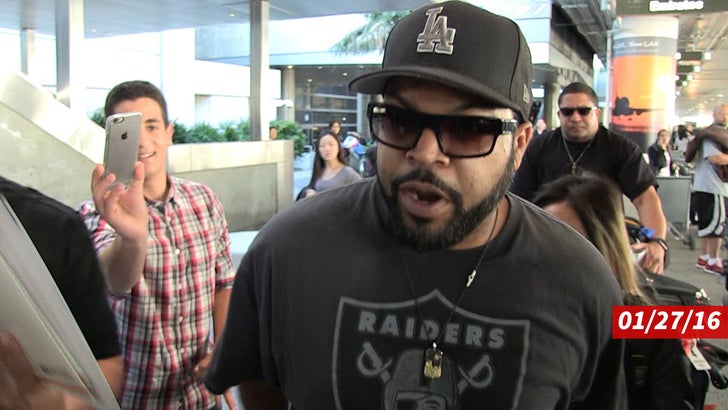 TMZ.com