Tony Gonzalez: Jock Blocks Travis Kelce Dating Show ... 'Doesn't He Have A Girlfriend?'
Tony Gonzalez
Jock Blocks Travis Kelce Dating Show
'Doesn't He Have A Girlfriend?'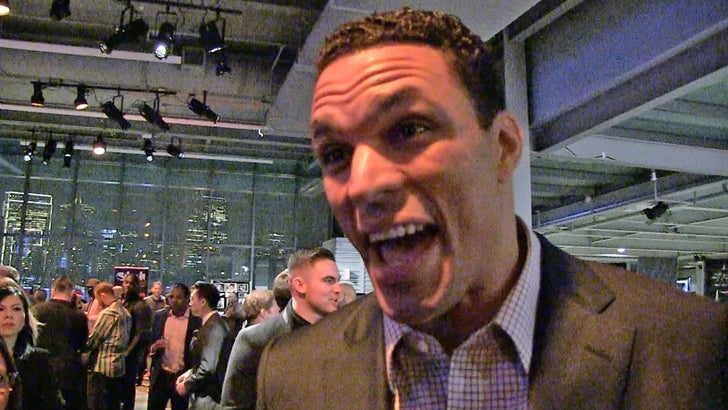 TMZSports.com
File This Under: Really, Bro?
Tony Gonzalez might have just ruined Travis Kelce's chances to bang thirsty reality show chicks ... by uttering the words no dude on a dating show wants to hear ... "doesn't he have a girlfriend?"
Gonzalez was out enjoying the Super Bowl 50 festivities when we asked him his thoughts on his buddy -- Chiefs TE Travis Kelce -- getting his own dating reality show on E!.
It's a pretty big deal ... the show "Catching Kelce" will document the young stud as he invites 50 women from all 50 states to take their shot with the Pro Bowler ... and we're told that some of the women have yet to be cast.
The guys out there won't believe this clip ... Gonzalez OBLITERATES the bro code ... inadvertently diming out his pal, and seriously making us wonder if he's ever been anyone's wingman.
BTW, it's unclear if Kelce actually does have a GF ... but we're sure of one thing ... WTF TONY!?