Jameis Winston -- Baptized with GF ... In Spiritual NFL Retreat (VIDEO)
Jameis Winston
Baptized with GF
In Spiritual NFL Retreat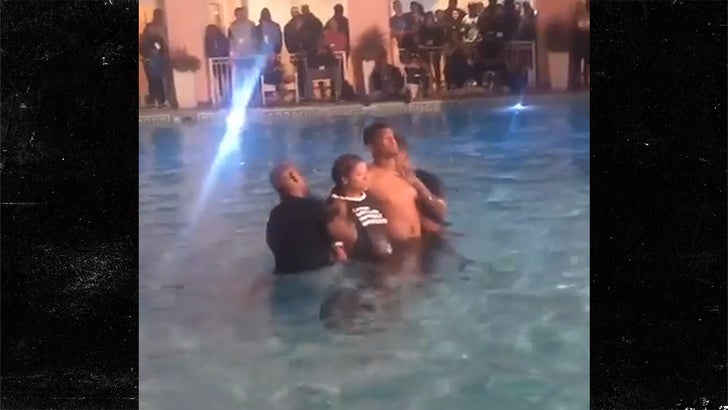 Instagram
Jameis Winston and his girlfriend Breion took the plunge ... sorta ... at a spiritual retreat in Colorado this week, surrounded by a BUNCH of NFL stars.
No, we're not talkin' marriage ... but they did get baptized together at a Pro Athletes Outreach event in Colorado Springs -- an annual event that brings together hundreds of NFLers every year.
The event is geared toward couples -- who pray together, attend workshops together and listen to different religious and motivational speakers.
Among the stars this year ... Antonio Cromartie and Brian Hartline ... and Kurt Warner ran a seminar.
We're told the organization was founded by NFL players 45 years ago -- though athletes from other sports like baseball and basketball often attend events as well.