NFL Legend Willie Roaf -- 'ENOUGH GUN VIOLENCE' ... We Gotta Do Something (VIDEO)
NFL Legend Willie Roaf
'ENOUGH GUN VIOLENCE'
... We Gotta Do Something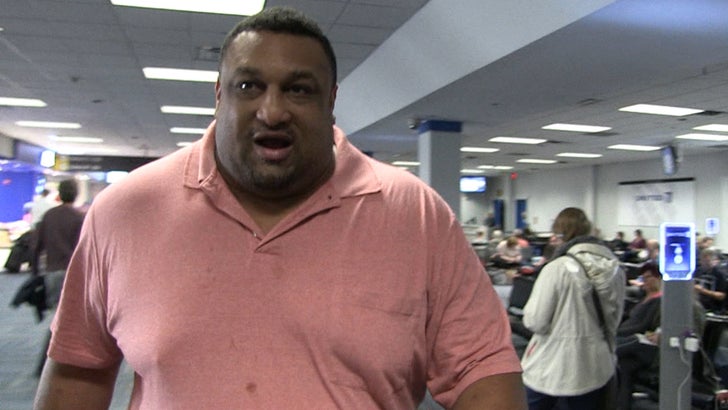 TMZSports.com
Willie Roaf is sick and tired of the gun violence in New Orleans ... and now, in the wake of Will Smith's shooting death -- he's demanding change.
The NFL Hall of Famer was at the airport in D.C. when he told us the entire New Orleans Saints organization is devastated by Smith's death.
Roaf also said the entire Saints organization is waiting to hear about plans for a memorial -- with Willie saying he's willing to drop everything and hop on a plane the second plans are finalized.
But Roaf -- who played 9 seasons with the Saints -- says the bigger issue is the gun violence in New Orleans.
"They gotta do something about these guns and gun laws in the cities ... it's real bad right now."