Magic Johnson -- Dwight Howard's Wrong ... I Never Dashed His NBA Dreams
Magic Johnson
Dwight Howard's Wrong
I Never Dashed His NBA Dreams
Magic Johnson says Dwight Howard is lying -- telling TMZ Sports he NEVER told DH that he had no chance of making it to the NBA back when he was in 10th grade.
Howard made the claims Tuesday night on "Inside the NBA" -- telling Charles Barkley that naysayers like Magic Johnson have motivated to be a great player for years.
"I'll never forget the day I came in here and you [Charles Barkley] told me I wasn't going to be good in the NBA. And I'll never forget the day that Magic Johnson said I wasn't going to make it to the NBA when I was in the 10th grade. And that stuff drives me every day to want to be one of the greatest players to play the game."
Since dream-crushing doesn't exactly sound like the Magic we all know, we called him up for comment -- and were given the following statement:
"I never said that to him." -- Magic Johnson
So, who ya gonna believe? Seems pretty obvious to us ...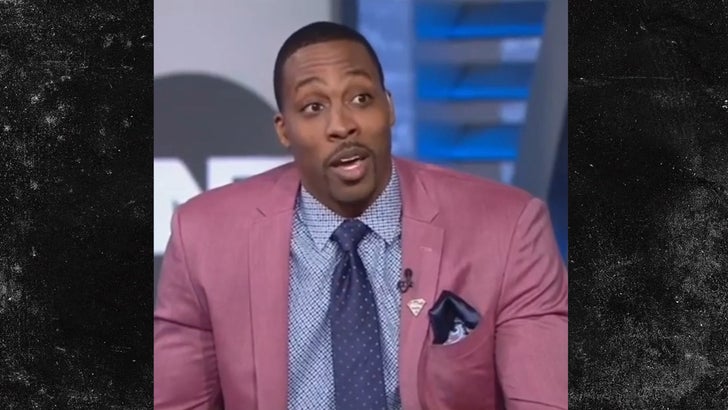 TNT