Beyonce: Crane Operator Apologizes After Beyhive Death Threats
Beyonce
Crane Operator's Mom Defends Him
After Beyhive Death Threats
Move over Becky, the Beyhive's going after the crane operator at Beyonce's San Diego concert who joked about sabotaging her stage ... and it's already forced him to apologize.
Austin Zamora was setting up lights for Bey's Thursday night show and posted an IG video of the action. When someone commented "Badass... But make it so it collapses on her," -- Zamora stupidly replied, "I wish it would."
Austin works for his family's crane company, and his mom, Kelly, tells us her biz has been inundated with nasty phone calls and even death threats. She says the Beyhive posted their info on social media, but she's pissed because her company had nothing to do with Bey's concert.
Kelly says Austin was an independent subcontractor -- but she is defending her son, pointing out he just said ... "five words he didn't even mean." Austin's since posted an apology to Beyonce, her family and maybe most importantly ... her fans.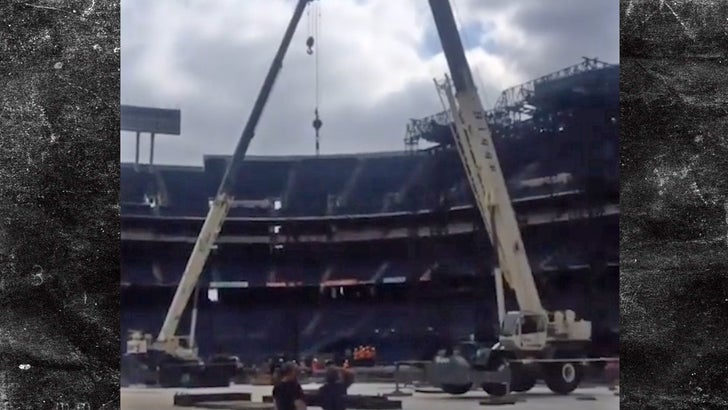 Instagram