WWE Stars Lana and Rusev: We are Having Two Weddings!
WWE Stars Lana and Rusev
We're Having
Two Weddings!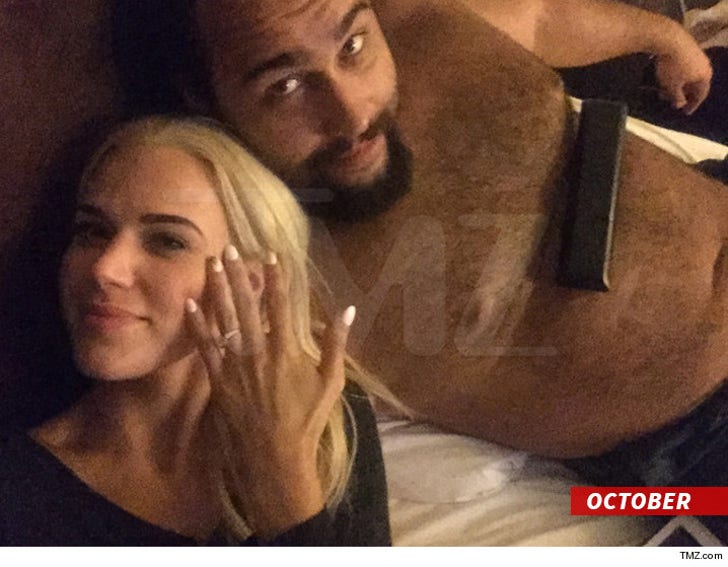 EXCLUSIVE
WWE superstars Rusev and Lana are DOUBLING DOWN on their upcoming marriage -- with TWO separate weddings on two different continents ... TMZ Sports has learned.
First stop ... Malibu -- where the two will trade "I dos" in a romantic beach ceremony in July.
We're told the guest list for Wedding #1 is packed with huge stars including all the people from "Total Divas" cast and a ton of Lana's co-stars from the 'Pitch Perfect' movies (including Anna Kendrick).
In fact, we're told two Barden Bellas will be bridesmaids -- Brittany Snow and Kelley Jakle.
Then it's on to Wedding #2 ... which will go down in Bulgaria, Rusev's home country.
We're told it was important for Rusev to have a ceremony in front of his family -- so, they'll tie the knot a second time in September at a 1,000-year-old monastery.