Brock Lesnar -- I'm Making 'Boatload of Money' ... For UFC Comeback
Brock Lesnar
I'm Making 'Boatload of Money'
... For UFC Comeback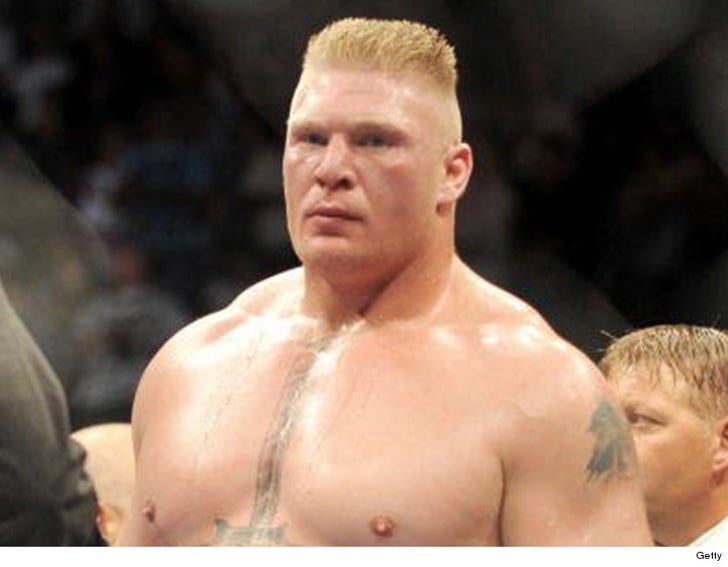 Breaking News
Brock Lesnar just announced his opponent for UFC 200 -- and also just bragged that he's making a "BOATLOAD OF MONEY."
Lesnar just appeared on ESPN and said he came up with the idea to return to the octagon on his own -- he wasn't courted back to the UFC -- claiming he felt he had unfinished business. He'll be facing 42-year-old Mark Hunt.
Lesnar had stopped fighting years ago after suffering 2 debilitating bouts of diverticulitis ... but says he still feels the burning desire to fight. So, he called up Dana White 3 months ago and asked to be on the UFC 200 card.
Lesnar said his comeback isn't about money ... but couldn't stop talking about how much money he's going to make -- saying his check will have a WHOLE BUNCH of zeroes. He didn't specify an exact amount.
He also called himself the "modern day Bo Jackson" -- because he competes in the UFC and WWE.