Disney Resorts Sued: You Had a Loose Screw That Screwed Me Over Good
Disney Resorts Sued
You Had a Loose Screw That Screwed Me Over Good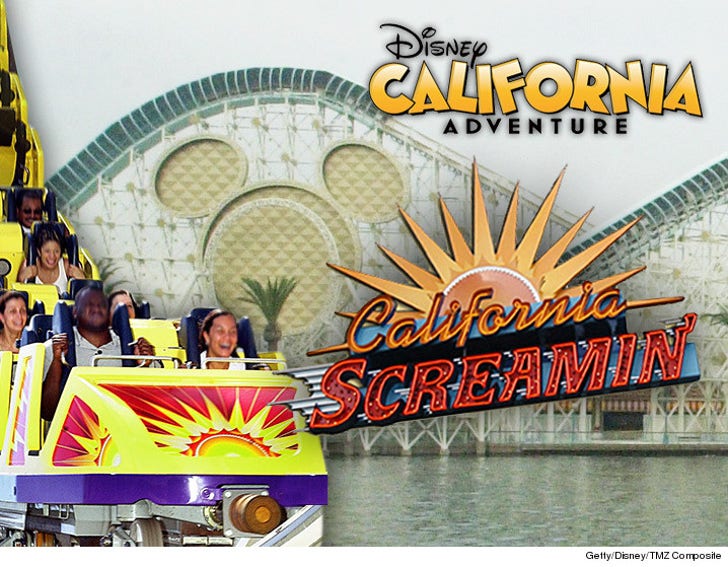 EXCLUSIVE
A Disney roller coaster ride became unhinged and a visitor, who was on the sidelines minding her own business, got knocked out by a bolt out of the sky ... literally.
Tatjana Goodall claims in a new lawsuit she was sitting on a park bench enjoying a cool drink when an errant bolt that had just flown off the California Screamin' roller coaster nailed her in the head, knocking her off the bench and rendering her unconscious.
Goodall claims she began vomiting, but the nurse at Disney California Adventure assured her the only worrisome sign would be if it was projectile vomiting, and she had the regular kind.
Goodall says she was diagnosed with traumatic brain injury, and she says there's permanent damage.
According to the lawsuit, the ride was shut down immediately after the incident.