Michael Bay: My New Movie Star Is the World's Loneliest Dog
Michael Bay
My New Movie Star
Is World's Loneliest Dog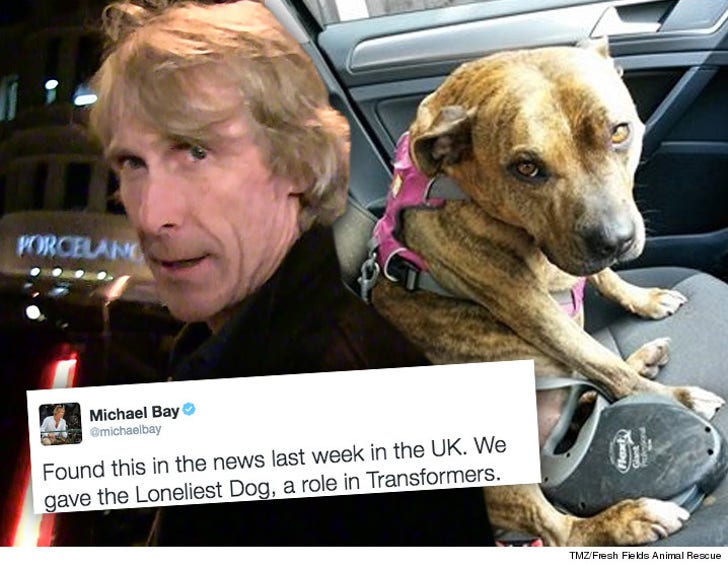 Exclusive Details
The world's loneliest dog is getting her big break in Hollywood -- and possibly a new home -- thanks to mega director Michael Bay, who just cast the pooch in 'Transformers 5.'
Freya, a Staffordshire bull terrier who suffers from epilepsy, got on Bay's radar after a report about her being in the same rescue shelter for 6 years with no takers. The shelter estimates she's been passed up 18,000 times!
Freshfields Animal Rescue Center says Bay's camp called and confirmed the director was hell-bent on finding a role for Freya. Bay also promised to adopt her if no one else had by the time filming starts this August in the U.K.
That seems unlikely ... Freshfields says it's gotten at least 100 offers to adopt Freya since she became a celebrity, and has already visited with a potential family.
Someone get that bitch an agent.
Freshfields Animal Rescue