The Abbey: Stocked and Loaded for Pride Weekend!
The Abbey
Ready to Party During Pride Weekend!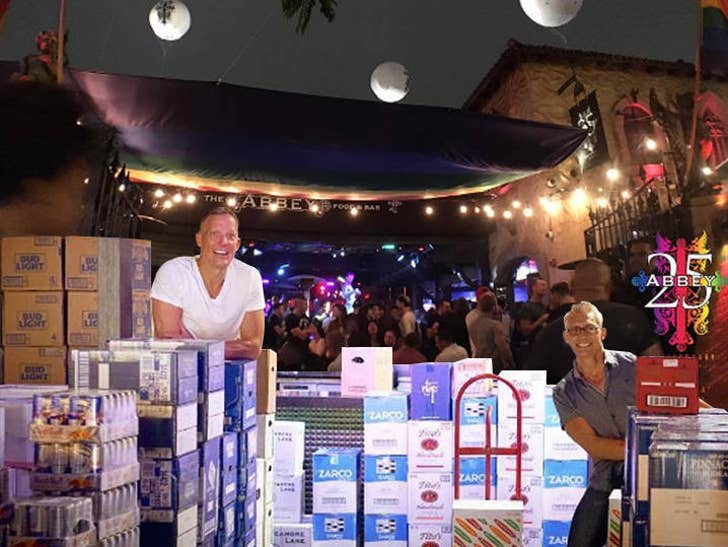 EXCLUSIVE
The Abbey's ready to burst with boys and vodka when hundreds of thousands descend on West Hollywood this weekend for L.A. Pride.
The Abbey has stocked the place with more than 1,000 liters of vodka, 3,500 cans of Red Bull and 7,500 bottles of beer. And there's plenty of eye candy for the boys AND girls -- 100 go-go dancers.
The Abbey -- once reportedly the largest purchaser of vodka in the world -- is expecting between 30-50k booze-guzzling customers.
Someone's gonna get a big tip!!!