Foo Fighters:Terrorism Cancelled Our Shows ... Insurance Co. Needs to Pay!
Foo Fighters
Terrorism Cancelled Shows ...
Insurance Co. Needs to Pay!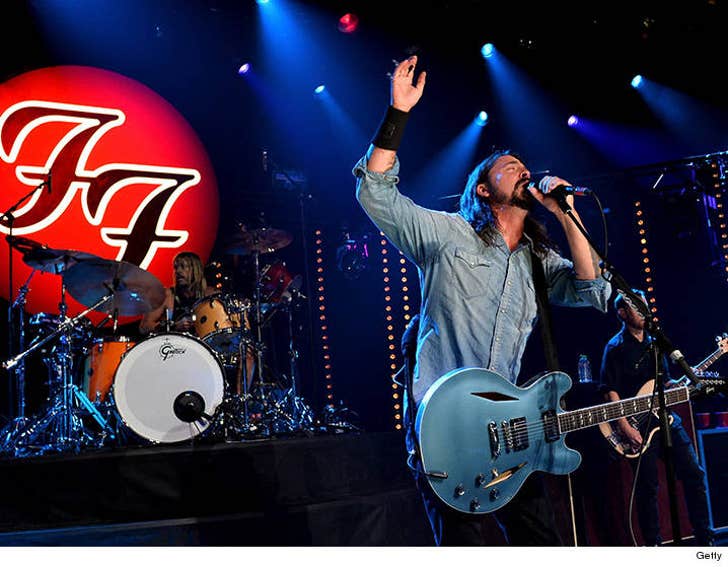 EXCLUSIVE
The Foo Fighters should have been fully covered when they pulled the plug on several concerts after terror threats, but Lloyd's of London is giving them the runaround ... according to a lawsuit.
The rockers filed the suit against Lloyd's for failing to pay up on a "terrorism" clause in their insurance policy. The band was scheduled to do shows in Turin, Italy on Nov. 14, 2015 and then Paris on Nov. 16 -- but the Paris terror attacks went down on Nov. 13.
The Foo Fighters cancelled both shows -- and two other European gigs -- out of safety concerns for themselves and fans. In addition, the day after the Paris attacks they say their tour website was hacked with images of an ISIS flag, an automatic weapon, and the chilling words, "Be prepared."
They say Lloyd's is supposed to cover losses from the cancellations, but continues to dodge payment.