Twitter, Google, Facebook: Don't Blame Us for Paris Attacks ... We Wipe Out Terrorists From Our Network
Twitter, Google, Facebook
Don't Blame Us for Paris Attacks ...
We Wipe Out Terrorists From Our Network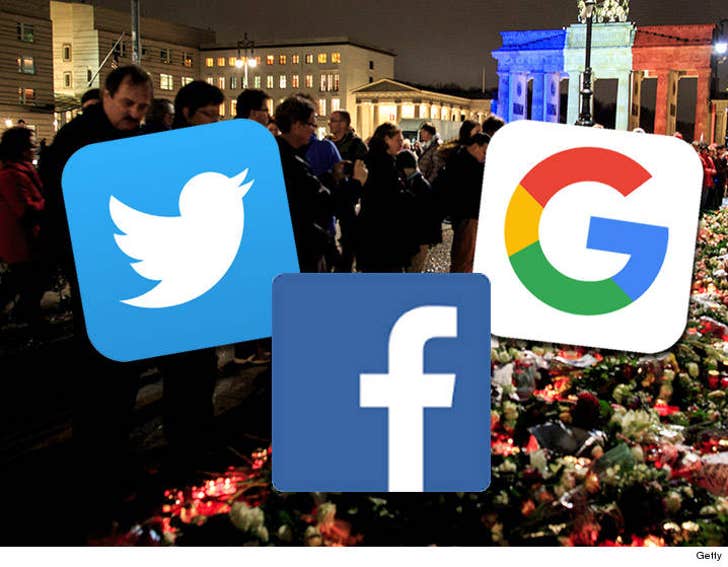 Breaking News
Twitter, Google and Facebook vigorously eradicate accounts created by terrorists networks ... the tech giants say in response to a lawsuit claiming they enable ISIS' terrorist activities.
TMZ broke the story ... a victim's father is holding the tech companies responsible for fueling the Paris attacks back in November, claiming the social networks make it easy to maintain accounts that promote ISIS' extremist propaganda.
A spokesperson for Twitter tells TMZ ... the lawsuit is without merit, adding they condemn acts of violence for which ISIS claims credit and actively work to eliminate any presence promoting terrorism.
Google tells us through a spokesperson, YouTube (which they own) terminates flagged accounts run by terrorist organizations. They declined further comment on the lawsuit.
Facebook says their global team aggressively works to remove terrorism content as soon as they become aware of it. They expressed their sympathies but will fight the lawsuit.