Disney Resort: Building Fences After Alligator Attack
Disney Resort
Building Fences
After Alligator Attack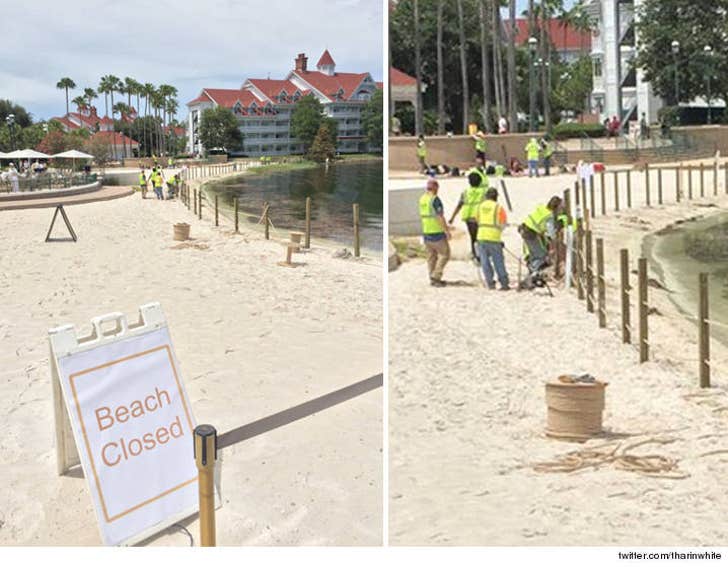 Breaking News
Disney finally fenced off the Seven Seas Lagoon on Friday and posted proper alligator warnings ... nearly 3 days after Lane Graves' tragic death.
Construction workers encircled the lagoon with poles and strung ropes between them on the same shoreline where the 2-year-old was attacked.
"Beach Closed" signs remain up and they've added other signs warning of gators and snakes too.
Wahler says they're also "reinforcing training with our Cast for reporting sightings and interactions with wildlife and are expanding our communication to Guests on this topic."