Muhammad Ali's Grandson: NCAA Won't Shut Down Modeling Career ... Football Loophole
Muhammad Ali's Grandson
NCAA Won't Shut Down Modeling Career
... Football Loophole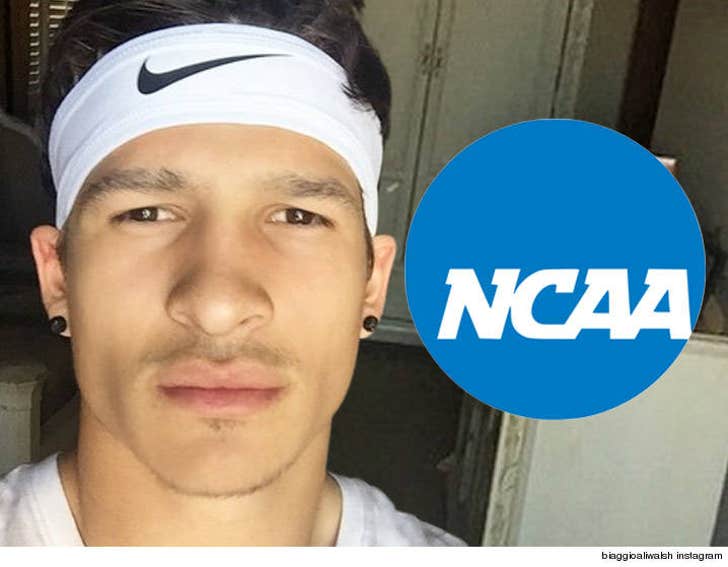 EXCLUSIVE
Muhammad Ali's grandson WILL be able to get PAID as a model and play college football at the same time ... and it's all because he was SMART enough to sign with an agency right now.
As we previously reported, 17-year-old Biaggio Ali Walsh is one of the top high school running backs in the country and has been offered scholarships to several major universities.
He also just signed a modeling contract with the Wilhelmina agency, which has BIG plans for the athlete. Good move, here's why.
It's against NCAA rules for college players to parlay their notoriety from college sports to profit -- and if Biaggio signed his modeling deal AFTER he was a college football star, it could be a conflict.
In fact, we reached out to the NCAA and, while they couldn't speak about Biaggo's specific situation, they explained a prospect can continue to model without impacting his eligibility provided these 3 things:
1) He started modeling prior to enrolling in college
2) His athletic ability is not considered as a factor in hiring him as a model
3) He is paid at a rate commensurate with his skill or experience as a performer/model.
Translation -- BIAGGIO FOUND THE LOOPHOLE!!
BTW, UCLA football player Cordell Broadus has also signed with Wilhelmina models ... but, just like Biaggio, he was striking a pose BEFORE he became a college football player.